October 15-16, 2020 4pm-9pm CEST
THE BIGGEST REACT CONFERENCE WORLDWIDE
2

Days
React, React Native, GQL & more

2

Tracks
Base Camp & Summit

30+

Speakers
Sharing latest insights

25K+

Devs
From all over the globe
The Event
React Summit is a celebration of good things coming together:
REACT THAT
ROCKS AND A VIRTUAL
COMMUNITY THAT
DEVELOPS
A two-day conference on all things React, gathering Front-end and Full-stack engineers across the globe in the cloud. To help you stay up-to-date on the latest React tech, we're coming back with a new remote gig on October 15-16, 2020. Mark your calendars for the biggest virtual event for the React community.
Besides the conference talks delivered by well-known pros, be prepared for awesome MCs and a number of virtual networking activities, interactive entertainment, and engaging challenges for all participants.
Features
TOP REACT SPEAKERS
High-quality talks from field experts followed by video Q&As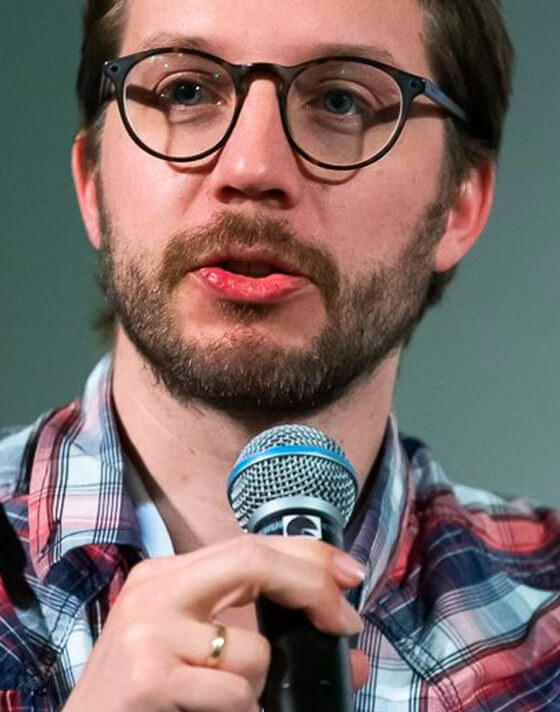 VIRTUAL NETWORKING
Join live chat rooms, make new friends, meet future coworkers
REMOTE, SAFE, YET FUN
Socialize at remote afterparties and gaming tournaments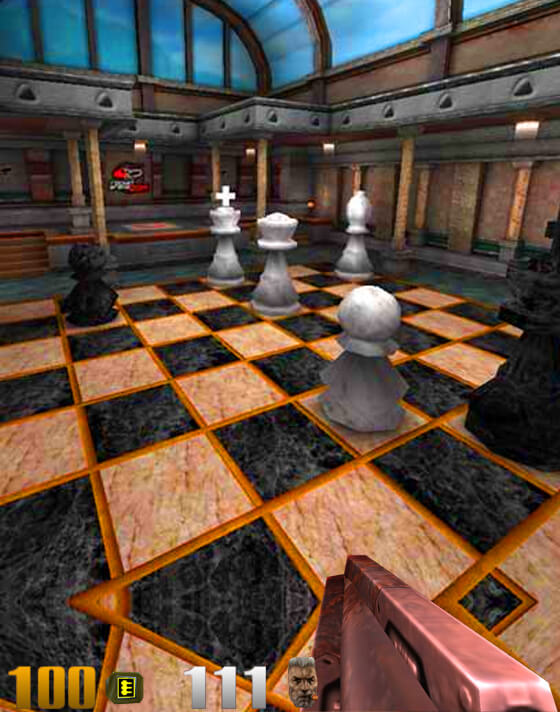 Speakers & Instructors
Summit Track
Kent C. Dodds
Trainer, USA
Kent C. Dodds is a world renowned speaker, teacher, and trainer and he's actively involved in the open source community as a maintainer and contributor of hundreds of popular npm packages. Kent is the creator of TestingJavaScript.com and he's an instructor on egghead.io and Frontend Masters. He's also a Google Developer Expert. Kent is happily married and the father of four kids. He likes his family, code, JavaScript, and React.
Summit Track
Sara Vieira
CodeSandbox, Germany
Sara is a developer at CodeSandbox. GraphQL and Open Source enthusiast. Conference Speaker and Airport expert. She's also a fan of horror movies, has talents such as banging sticks into a drum kit and saying the wrong thing at the wrong time.
Base Camp Track
Michael Jackson
React Training, USA
Building Remix, founder of React Training and creator of UNPKG. Father of 2 sons and 2 daughters. Speaker and writer.
Summit Track
Max Stoiber
Gatsby, Austria
Max Stoiber is a Staff Software Engineer at Gatsby, inventing the future of web development. Previously he worked at GitHub, who acquired the startup he co-founded, Spectrum. He is well known for making styled-components, react-boilerplate, and a wide variety of other open source projects in the React ecosystem.
Summit Track
Jen Luker
Gremlin, USA
Jen Luker is a Sr. Frontend Engineer, conference speaker, and BookBytes podcast co-host. She has spent the majority of her career as a full-stack developer using PHP, Javascript, and CSS, but has a particular fondness for frontend technologies. She is an advocate for both accessibility, and processes that make doing the right thing easy and the wrong thing hard. When she's not exploring solutions, learning new technologies, or reading, Jen's spare time is spent spinning yarn from raw wool and knitting; she's even been known to 3D print her own tools for the job. She is also fascinated by all things space, antique cars, and IoT.
Guillermo Rauch
Vercel, USA
Guillermo Rauch is the CEO or Vercel, co-creator Next.js, former CTO and co-founder of LearnBoost and Cloudup, acquired by Wordpress.com in 2013. His background and expertise are in the realtime web. He's the creator of socket.io, one of the most popular JavaScript projects on GitHub, with implementations in many different programming languages and frameworks (currently running the realtime backend of high profile apps like Microsoft Office online). He created the first MongoDB ORM for Node.JS, MongooseJS. Before that he was a core developer of the MooTools JavaScript framework. He's the author of "Smashing Node.JS" published by Wiley in 2012, best-selling book about Node.JS on Amazon in multiple programming categories.
Pariss Athena
G2i, USA
Pariss is a front-end developer who works for G2i as a Hiring Team Member, vetting React and React Native engineers for remote contract roles. She is also creator of #BlackTechTwitter and Founder of Black Tech Pipeline.
Summit Track
Joshua Nelson
Airbnb, USA
Joshua is a developer at Airbnb, working on improving the front end performance of the most visited pages on the site! Joshua cares deeply about ensuring fast experiences for everyone, and has worked on performance optimization and instrumentation to achieve this.
With experience building both UI platforms, design systems, and product UI, Joshua has learnt what really works when it comes to performance (and what doesn't!) and is looking forward to sharing these lessons with you.
Kathleen McMahon
Design Tokens, USA
Kathleen is a fullstack engineer with a design background. In other words, she really enjoys the front of the frontend, digging into new technologies, and talking about accessibility, React component libraries, design systems, and inclusive documentation. She's also a Color Module Specification Editor for the W3C Design Tokens Community Group.
When not coding, designing, or speaking about things, Kathleen is the best Lanterne Rouge cyclocrosser you'll ever meet.
Ben Ilegbodu
Stitch Fix, USA
Ben is a Christian, husband, and father of 3, with 15 years of professional experience developing user interfaces for the Web. He currently is a Principal Frontend Engineer at Stitch Fix on their Frontend Platform team, helping architect their Design System. Ben also is a Google Developer Expert, Microsoft MVP, and enjoys playing basketball, DIY, watching movies, and tweeting (@benmvp) / blogging (benmvp.com) about his experiences with new web technologies.
Summit Track
Vojtech Miksu
Uber, USA
Currently on the UI Platform team at Uber. Focused on design systems (baseweb.design), open source (multiple popular react libraries as react-movable or react-portal), CSS in JS and great user/developer experiences. Previously building product at Cloudflare.
Summit Track
Michel Weststrate
Facebook, UK
Open source fanatic, speaker and trainer. Author of MobX, MobX-State-Tree, Immer and a plethora of smaller packages. On a continuous quest to make programming as natural as possible. React, JavaScript and TypeScript fan. Working at Facebook on dev tooling for mobile developers.
Summit Track
Tomasz Łakomy
OLX Group, Poland
Tomasz is a Senior Frontend Developer at OLX Group. Tech speaker, egghead.io instructor, AWS Certified. His interests include React, AWS, testing, VR and making cheesiest jokes known to mankind.
Base Camp Track
Sophie Au
Donut, Germany
Sophie is a software developer at Donut where she champions testing and accessibility. And ensures there's a steady supply of office donuts.
Ruth Mesfun
Teachers Pay Teachers, USA
Ruth Mesfun is a Software Engineer at Teachers Pay Teachers. Her team was tasked to de-risk important pages that were dynamically rendered on mobile which they completed in two months.
While learning all about SEO and mobile-first indexing she also is taking a class in beginner Japanese and finished a Financial Coach program.
Brandon Bayer
Blitz.js Creator, USA
Brandon Bayer is the creator of Blitz.js. He is currently a full-time maintainer of Blitz and supports himself with part-time consulting on the side. Outside of Blitz, his other passion is flying real airplanes and RC helicopters.
Siddharth Kshetrapal
CodeSandbox, Netherlands
Sid builds tools for developers. In the past, he worked on Design Systems at Auth0 and as the frontend architect at Practo. He loves talking about design, performance and open source.
Alex Lobera
React GraphQL Academy, UK
Founder at React GraphQL Academy and LeanJS. Developer and Coach passionate about JavaScript, React and GraphQL. Organizer of the JavaScript London Meetup and other popular meetups in the EU.
Base Camp Track
Vladimir Novick
Independent Consultant, Engineer & Trainer, Israel
Independent Consultant, engineer and trainer, Google Developer Expert, worldwide speaker and published author. Vladimir works mostly in Web and Mobile fields advocating usage of React, React Native, GraphQL as well serverless architectures and functional languages such as ReasonML.
Jemima Abu
Telesoftas, Nigeria/Lithuania
Jemima Abu is a self-taught Front End Developer and school-taught Systems Engineer from Lagos, Nigeria.
She currently works at Telesoftas, a software company based in Lithuania. She is an avid advocate for diversity and intersectionality in technology and accessibility in web development.
She's also a huge nerd, slightly obsessed with cats and can usually be found on her laptop, coding or watching slice-of-life anime.
Majid Hajian
Softiware AS, Norway
Majid Hajian is a passionate software developer with years of developing and architecting complex web and mobile applications. His passions are Flutter, PWA, and performance. He loves sharing his knowledge with the community by writing and speaking, contributing to open source, and organizing meetups and events. Majid is the award-winning author of the "Progressive web app with Angular" book by Apress and the "Progressive Web Apps" video course by PacktPub and Udemy. He is (co)organizer a few Nordic conferences and meetups including GDG Oslo, FlutterVikings, Mobile Era, and ngVikings.
Nader Dabit
Amazon AWS, USA
Nader has been developing with React Native for over 2.5 years. He has worked with and trained developers from fortune 500 companies like Amazon, Visa, American Express, and Microsoft, helping them to get up to speed with React Native as quickly as possible.
Base Camp Track
Dylan Jhaveri
Software Engineer @Mux, USA
Dylan is a Senior Software Engineer at Mux, a startup building online video infrastructure for developers. Dylan works on the DevEx team to help developers deliver smooth video to their users. Previously he co-founded Crowdcast, a live video streaming platform.
Rodrigo Pombo
Making open source dev tools, Argentina
Making open source dev tools and stuff. Currently building @codehike_
Adam L Barrett
NRWL, Canada
Adam L Barrett is a JavaScript and Front-End consultant, a contributor to open source, and avid bike-shedder. Adam believes, when writing conference bios, he should probably mention his two children, his love of movies and probably his hobbies, like hosting a board game podcast, to help the reader connect with him as a person, but ...well, that sounds sort of manipulative so Adam has chosen not to. Adam is above that.
TJ VanToll
Progress, US
TJ VanToll is a front-end developer, tech author, speaker, and a Principal Developer Advocate. He has over a decade of web development experience, including a few years working on the jQuery and NativeScript teams. Nowadays TJ spends his time helping web developers build awesome UIs with KendoReact.
Aleksander Kirkhgezner
Miro, Russia
Here at Miro, I am a team lead for the business logic features team where we develop features like password-protecting public boards. Although I'm currently a front-end engineer, I have experience as a full-stack developer (C#, Java) and in last years I focused on front-end technologies.
In my off time, I help people achieve their goals as a life coach and learn the ukulele but not at the same time! Although I like both.
Our MC's
Mettin Parzinski
Passionate People, Netherlands
React focused developer, currently outsourced at the airline Transavia. Started out writing ActionScript, did jQuery and thus has all sorts of knowledge on deprecated stuff. Part of a frontend development couple that produced a kid.
Eli Schutze
Web Engineer, UK
Web engineer based in London. Originally from Nicaragua, Eli is also a speaker and community organiser, so when she's not working you can find her at tech events, teaching people to code or tweeting.
Kenneth LaFrance
StandUp comedian and public speaker, USA
Kenneth is a StandUp comedian and a public speaker from New Orleans, Louisiana. He's been doing comedy since 1994. Since 2013 Kenneth has started to MC events, including Chain React & MagnoliaJS conferences.
Program Committee
Naomi Meyer
Adobe, USA
Naomi is a Software Development Engineer at Adobe on the Globalization, Core Services team where she works on the internationalization and localization of Creative Cloud and Document Cloud products. Before writing JavaScript full time, Naomi worked as a teacher across Asia and West Africa. She enjoys weekends outside - hiking, camping, and riding bikes.
Mettin Parzinski
Passionate People, Netherlands
React focused developer, currently outsourced at the airline Transavia. Started out writing ActionScript, did jQuery and thus has all sorts of knowledge on deprecated stuff. Part of a frontend development couple that produced a kid.
Konstantinos Leimonis
DAZN, UK
Software engineer, focused in the Javascript ecosystem. Curious about new technologies and open-source.
Base Camp ticket
Free
Watch only access for Base Camp track
Registration
Summit ticket
Watch only access for Base Camp
and Summit tracks
Order now
Full ticket
HD quality for Base camp and Summit tracks
Q&A with speakers
Advice lounges
Interactive sessions with speakers
Technology discussion rooms
Watching party
AfterParty Zoom Bars
Order now
Current prices are Early Bird. The price increase coming soon
Interactive Sessions With Speakers
One-on-one Advice Lounge with speakers
Discuss your own projects with top pros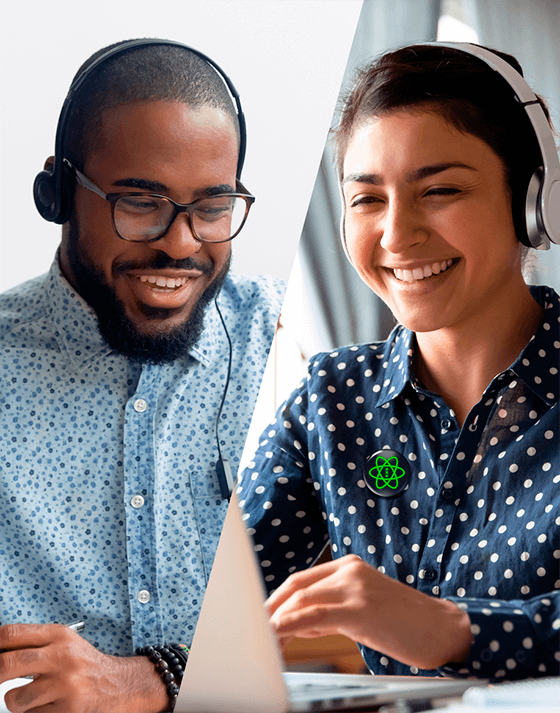 Speakers' personal video rooms
Hang out with well-know React developers and ask them anything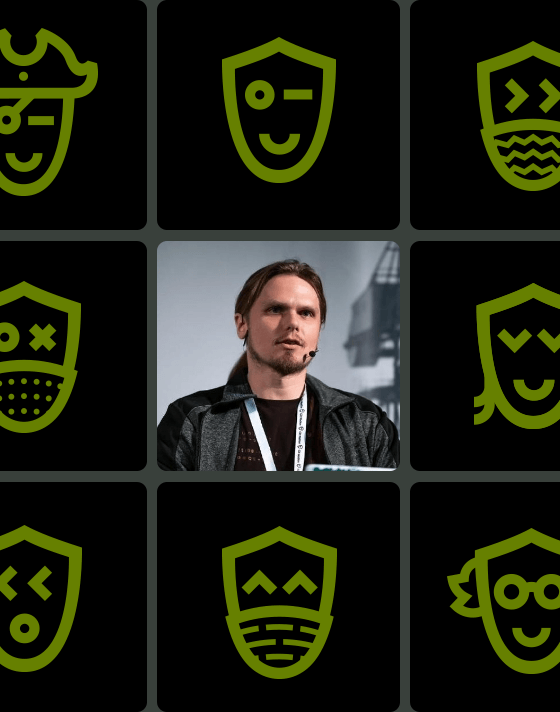 Q&A Discord channels
Enjoy chatting with the speakers in Discord space
Discussions
Explore specific technologies in their dedicated video rooms.

The full list of discussion rooms will be announced later.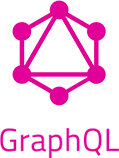 GraphQL Discussion Room
TypeScript Discussion Room
CSS-in-JS Discussion Room
Attend Watching Parties
Join random groups of conference attendees watching/discussing the event. Make new friends!
QuakeJS Tournament
Can you take over the Quake arena? Try your luck at our remote tournament.
Join tournament
Follow us for updates
Subscribe to our conference newsletter and get the latest updates and special deals.
Giving back to community
Every year, we try our best to make the event accessible and inclusive for a diverse audience. We would like to especially thank the following partners who have supported this initiative and helped us provide Diversity Scholarships for people from the groups that are underrepresented in tech.
25 of 50 extra diversity scholarships sponsored

Sponsors
We would not be here, if companies like Facebook would not invest into Open Source so heavily, as well as React would not grow that much without support of multiple great companies from across the globe. We're really grateful for all the trust and support our partners shared with us.
Would like to join the community and improve your tech brand?
Email us.
Dont have a full ticket?
Free ticket holders can watch our conference talks, but all other activities are only available to full-access attendees. Upgrade your ticket and get to join Q&As with pro speakers, advice lounge with our experts, networking rooms, afterparty, and you'll also enjoy many other perks.
Get one
Have a full ticket?
Use your access code from the ticket to unlock all features